Online Basketball Betting Guide – Odds and Markets Explained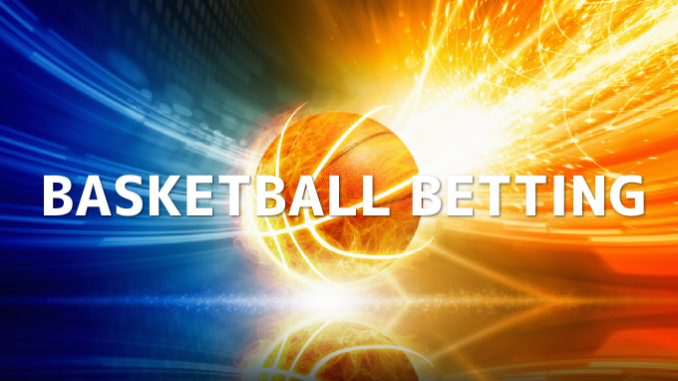 If you are new to basketball online betting but you are interested in other online sports gambling then you will find basketball betting is similar to other sports betting but in many ways is much more exciting. As it is one of the four "major" sports in the United States, Basketball is maybe the most gambled on sport in the United States.
The number of teams and games in the NBA and the many different basketball leagues around the world means that betting on basketball is possible almost every day (including Christmas Day). The basketball season runs from the end of October to the middle of June when the playoffs are held.
What are the basketball betting markets?
There are also a large range of betting markets available that makes basketball betting attractive and fun and because of the schedule format of the NBA and other basketball leagues there are a lot of chances to win money as it is possible to evaluate and decide who you think will win a game, a league, a play-off, a championship or the final.
Because basketball betting is so popular and so many people want to gamble on basketball the online bookmakers will often offer better odds than they normally would on other sports as they try to attract more punters to their sites. This means that it is possible to find better prices, especially, in the NBA markets with online European bookmakers. Because the scores are often so high in basketball and the number of players that can and do score there are also many markets available on players as well as teams. As with soccer betting there are also many markets offered for the final statistics of the games.
Because of the large number of games played and the games are played so often and regularly it is also possible to play and test any betting strategies that you may have.
What Leagues and cups can I bet?
As well as the NBA there are also many basketball leagues and cup competitions in Europe and Asia. Many online bookmakers offer markets on these competitions and their matches. The major basketball betting online can be found for the following leagues at most online bookmakers:
NBA
NCAA
Italian Lega Basket
Greek A1
German BBL
French LNB Pro A
Adriatic League
Baltic League
Polish PLK
Austrian ABL
Turkish BSL
Australian NBL
Korean KBL
Japanese B League 1
Euro league
Euro Cup
Phillipine UAAP League
El Salvador Mayor Basketball League
The betting markets available range from winners markets to match markets to statistics markets to in-game markets:
Outright Markets
Championship Winner
Conference Winner
Division Winner
Rookie of the year
MVP
Match Betting
Money Line
Spread
Winning Margin
Double Result
Period Betting
Result After Period
1st Half winning margin
Spread after period
Period handicap
Alternative Handicap
Statistics
Total points
Total points Odd/Even
Alternative Total Points
X – Alternative total points
Home total points
Away total points
Period total points
Total points after period
Will there be overtime?
Others
Parlay Betting
Prop Betting
Teaser Betting
More details about basketball odds
Even though the terms, words and expressions used for basketball betting markets are different from the words used in soccer betting, the markets and bet types are either the same as those in soccer betting or very similar. Please see the basketball betting types explained page for more detailed information about the bets available in basketball on-line bookmakers' markets.