English F.A. Cup general betting guide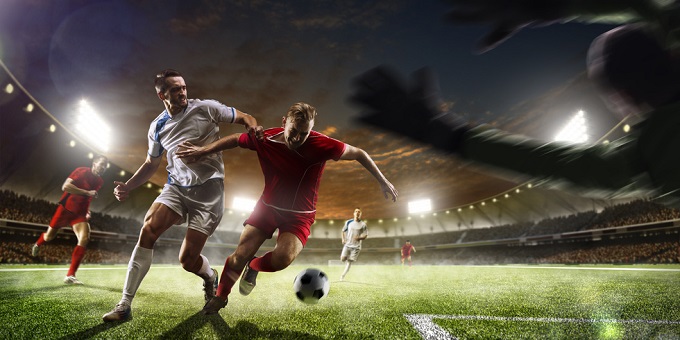 What is the "F.A. Cup"?
The "F.A. Cup" [Football Association Cup] is an English domestic football club cup competition for all of the soccer teams in England from amateur to professional level. It is the most important competition after the Premier League. It is sponsored by "Emirates" so is also called the "Emirates" FA Cup.
The winners qualify for next season's EUROPA cup competition. If the winners of the FA Cup qualify for the Champion's League (by finishing in the top 4 of the Premier League) then the team that loses the final will qualify for the EUROPA cup instead.
This creates a huge chance for lower Premier league clubs and Championship clubs to play in European competition next season.
General Round and Match Schedule
The F.A. Cup has two competitions – the Qualifying Competition and the Competition proper.
The Qualifying Competition is for non-league or amateur clubs which compete to qualify for the competition proper. There are six rounds.
The Competition proper has eight rounds.
The first round of the competition proper starts in November and the final is played in May.
The FA Cup final is traditionally the last game of the English league season (although there have been exceptions) before the Championship play-offs.
November – 1st Round
December – 2nd Round
January – 3rd and 4th Rounds
February – 5th Rounds
March – ¼ Finals
April – ½ Finals
May – Final
The Premier League and The Championship clubs do not play in the first and second rounds, they enter in the Third Round.
How are the fixtures made?
The fixtures are "Drawn" on television (like the World Cup) so the fixtures produce random fixtures that mean any team can be drawn to play another. This means that lower league teams can play against Premier League teams. A "home" draw is very good.
The F.A. Cup is famous for cup "upsets" – this is when a team in a lower division wins against a team in a higher division, the higher the team in the higher division the greater the "upset" or "shock".
F.A. Cup Betting Markets
There are many betting markets in the FA Cup from outright to individual match bets and specials. The most common bets are the "Outright" markets where you can bet on any team you think will win. Each / Way bets are also available with the odds halved for the win or lose in the final. This will be shown at the bottom of the list of teams and odds as "Each way, place 1,2".
For individual match betting there are usually eight categories:
Popular
In this section you will find "popular" and "traditional" bets such as 90 minutes result (Win, Lose, Draw), correct score (1-0, 2-1, etc.) and double results (Win / Win, Win Draw, etc.). You will also find the handicap +\ – goals markets and some "specials" such as both teams to score for example.
5 mins
A goal scored in the first 5 minutes – Yes / No? – Yes 7.00 No 1.08 for example.
Scorers
Anytime own goal? Yes / No – Yes 8.00 No – 1.06 for example.
A list of players from each team and odds for each player to score first, last or at anytime.
A list of players and a score – this bet is called a "Scorecast" bet. e.g. Player A to score first and Team A to win 2-0 @ 22.00
Goals
1st, 2nd, 3rd, last goals by which teams? No goals?
Goals in which half?
Match result and 3, 4 or 4 goals etc.
Team A to come from behind and Draw, Team to come from behind and win.
Total match goals, + / – over / under 1.5, 2.5 goals etc.
Team goals
Both teams to score in both halves?
– Yes / Yes 19.00
– Yes / No 7.00
– No / Yes 4.20
– No / No 1.40
Team A to keep a clean sheet.
Race to 2,3,4, goals.
Time of Team A goal or goals
Handicaps / Total goals
Match handicaps of + / – 1,2,3,4,5, goals for Team A
Number of goals scored over / under + / – 0.5, 1.5, 2.5, etc.
Half and Period
1st half result – Team A win, lose, draw
2nd half result – Team A win, lose, draw
15, 30, 60, 75 minute betting – Team A win, lose, draw
Win both halves?
Highest scoring half?
Goal Time
Time of Team A 1st, 2nd, 3rd goals.
Half of 1st goal – First half 1.33, No goal 12.00, Second half 3.60
Tips of FA Cup Betting
When gambling on individual soccer match results for singles, doubles, trebles, accumulators, correct score, double result, first or last scorer betting, specials or statistic type betting – number of corners, yellow or red cards for example, it is sometimes necessary to do a little research before placing your bet.
Here are some tips and suggestions on what to check before betting on soccer matches:
League position
Check the league tables we do not always know the league positions of teams in the lower divisions. Be sure to check the league positions of teams before making a bet because there are often surprises – Bristol City beat Manchester United in the 1/4s of the League cup recently.
We sometimes think a team is good because they are famous but that does not always mean they are doing well at this time. Also consider that a team in 6th is not always going to beat a team that is 14th – especially away and if there are only 4 points between them.
Use the league table to check things like the number of Home and Away wins and the number of draws. As the season gets going you can see patterns in which teams draw much more often than others or which teams never win away.
Fixtures
The number of games top teams play over a season can lead to fixture "congestion" or "pile-up" – this is when teams have to play many games in a short time – in this case the third round is just after the busy Christmas schedule. Many mangers running successful teams complain about this. They will often rest key players and play young players with little experience against weaker teams in the F.A. Cup and League cup which can encourage the "weaker" teams and causes upsets and shocks.
Lower teams also often perform better against higher position teams in the cup games because they are "one-off" matches.
Statistics
Check information about "Derby" games and "Bitter rivals" games. Derbies are games between two teams from the same city – this year the 3rd round sees Liverpool vs Everton and "Bitter Rivals" games are games between teams who have a history of competiveness – this year's 3rd round sees Middlesbrough vs Sunderland. Check the head to head records – that is separate statistics of the number of wins / losses and draws between the two teams since the two clubs formed.
These games are also highly emotional and so you will often see a higher number of yellow and red cards as well penalties awarded scored and saved.
Final note
A lot of F.A. cup games are televised and so to make it more exciting you will also find many live betting markets available during the games with most of the markets listed above available during the live games.