Football betting odds explained [For individual matches]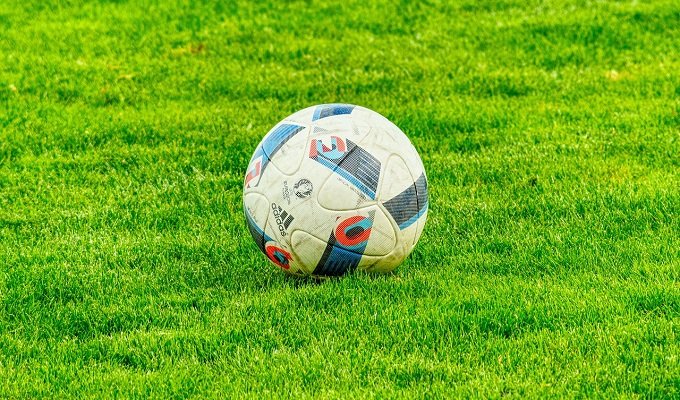 There are three types of Match Betting Markets, there are the "results" markets, the "statistics" markets and the "In-Play" or "Live" betting markets. There are hundreds of sub-markets within these markets, below you will find a select few which are the more popular and easiest for new gamblers to gamble on.
Home / Draw / Away (1 x 2)
This is the easiest and biggest match betting market – you simply choose which team will win – If you think the team that is playing at home will win then you choose "Home(1)" but if you think the Away team will win then you choose "Away(2)". If you think it will be a draw then you choose "Draw(x)".
Usually the home team will have shorter odds than the away team and the draw will be slighter lower odds than the away odds – when a top strong "away" team is playing a low weaker "home" team then the odds are usually reversed.
The odds may look like this:
Liverpool 21/20 Draw 5/2 Manchester United 13/5
Arsenal 1/4 Draw 11/2 Swansea 11/1
West Brom 4/1 Draw 11/4 Tottenham 3/4
Correct Score
You can predict the correct score of almost any soccer game you like. So if you think your team will win 1-0 or 10-0 or draw 1-1 or 5-5 or lose 3-1 or 5-4 you can make that bet. Usually, for high scoring predictions they will say 7-0 or higher or 7-1 or higher.
Typically the odds will go from 5/1 up to 100/1 depending on the score you choose.
For example:
| Liverpool | Draw | Man U |
| --- | --- | --- |
| 1-0 15/2 | 0-0 11/1 | 1-0 11/1 |
| 2-0 10/1 | 1-1 13/2 | 2-0 18/1 |
| 2-1 15/2 | 2-2 14/1 | 2-1 11/1 |
| 3-0 18/1 | 3-3 50/1 | 3-0 40/1 |
| 3-1 14/1 | 4-4 150/1 | 3-1 25/1 |
If you want to bet on correct scores then look out for promotions at websites that will refund your bet if the game finishes 0-0!
*WARNING* Correct score betting only applies for the 90 mins + stoppage time – that is "Full Time" NOT "Extra Time" – it does not include any extra time goals or penalties after the game.
Double Result
Another "result" bet is called the "Double Result" – in this bet you can bet which team will be winning, drawing or losing at half time and what the final result will be.
For example you can bet that it will be a DRAW at half time but Team A will win the game. Or you can bet that Team A will be winning the game at half time but will lose the game.
Examples:
Liverpool / Liverpool 11/5 (Liverpool winning at half-time and win the game)
Liverpool / Draw 14/1
Liverpool / Manchester United 33/1
Draw / Draw 9/2
Draw / Liverpool 9/2
Draw / Manchester United 15/2
Man U / Man U 9/2
Man U / Draw 14/1
Man U / Liverpool 22/1
Goal Scorer Bets
Like the correct score betting you can also bet on the player to score – there are usually four types of bet in this market:
First Goalscorer
Anytime Goalscorer
Last Goalscorer
First to score for his team
The strikers will have shorter odds than the midfielders and the defenders will have longer odds than the midfielders.
The odds may look this:
(England vs Malta World Cup Qualifier)
For a striker:
Vardy
First Goalscorer 3/1
Anytime Goalscorer 2/7
Last Goalscorer 3/1
First to score for his team 13/5
For a midfielder:
J Henderson
First Goalscorer 10/1
Anytime Goalscorer 15/8
Last Goalscorer 10/1
First to score for his team 9/1
For a Defender:
G Cahill
First Goalscorer 20/1
Anytime Goalscorer 4/1
Last Goalscorer 20/1
First to score for his team 18/1
*WARNING* Look out for "Own goals not included" Some bookmakers say that if an own goal is scored then the player who scored the own does not count as a goal scorer of the game.
Statistics Betting
Corners – You can bet on the number of corners there will be in the game. Usually it will be divided into 3 parts:
9 or under
10-12
12 or more
You can bet on the total number of goals:
None 11/1
One 4/1
Two 13/5
Three 11/4
Four 9/2
Five 8/1
Six + 10/1
Specials
Finally there are usually Match "Specials" offered – these are usually very clear and straightforward to understand. Below is a list of some standard "Special" bets for a match:
Both Teams to Score
First goal to be an own goal
Who will keep a clean sheet?
Player to score and get a red card
Any Goalkeeper to score
Live Betting
Finally, with "In-Play" or "Live" betting you can place the above bets while the game is in progress but of course the odds will change regularly. Betting will be suspended when an event happens such as a goal or a sending off.
Conclusion
When you look at a bookmaker's football betting page at first , you would be surprised at variety of odds for individual matches. Football betting odds can be separated "for match result" , "for score", "for scorer" , "for cards" , "for corners" and "specials". Especially , William Hill which are the biggest online bookmakers in the betting industry offers huge markets. They are offering over 50 odds for all matches every day. Furthermore they offers over 100- 150 odds for top european league's and cup competition's matches . This means you can bet on various aspect of matches as you want !
We wrote about only the typical odds for beginners at this article. We explained to you about the other odds detail that is more complicated on another pages. For instance , Asian handicap and European handicap etc.
European Handicap Betting Guide – Details and Results Table