How to Cash Out From Your Account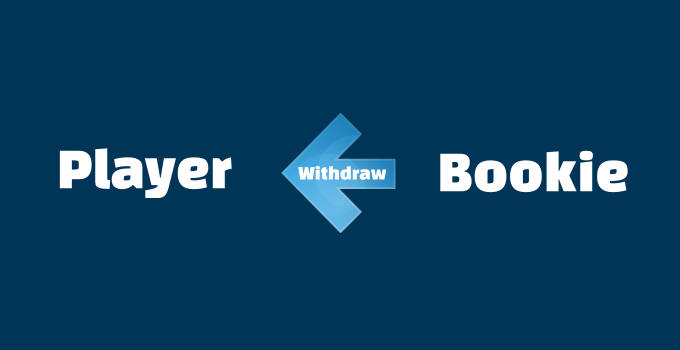 When you have won your bet(s) and gained a substantial profit from them you are definitely going to want to collect your hard earned winnings and "cash out" or what the bookies refer to as "pay out" or "withdraw" and what the punters refer to as "collect my winnings" or "get my winnings".
How can I cash out?
"Cashing out" simply means – "getting the money that I have won" and is actually a lot easier than making a deposit! You just need to click on the "cash out", "payout" or the "Collect your winnings" icon on the main home page after signing in and follow the instructions on the website you like to gamble with. Usually, on most online gambling websites your balance is shown in the top left or top right corner of the webpage and the icon for "cashing out" is usually located near your balance.
Keep a part of fund on account
You can choose how much money you would like to "cash out" so you can still leave a set amount of money in your account for future gambling. Regular gamblers usually have a minimum amount that they like to leave in. Sometimes they may see a good "value bet" that suddenly appears in the market so will use their remaining funds to place the bet and then re-deposit at a later time. Leaving money in the account will also save you from having to make another deposit (especially at the last minute before an event) and of course allow you to continue to use the live streaming features if they are provided with that bookmaker.
About withdrawal methods and fees
There are a number of ways you can cash out. Generally, the bookmakers will deposit your winnings in the same way that you made your deposit.
So if you make your deposits using a credit card or debit card they will usually send the funds (your cash/money) back to that card – please note that you need to check this with your online bookmaker because Mastercard usually will not allow this so you will have to receive your money back using a different method of "cashing out".
If you made your deposit or regularly make your deposits using an e-wallet service then the funds will almost always be deposited back into your e-wallet. However you can of course check with the online bookmaker about "cashing out" using a different method. Different bookmakers have different rules.
Deposits made directly into your bank account are also possible however you need to check if there are any added charges for this – not from the online bookmaker but from your own bank. A bookmaker never charges for paying out – unless of course it is a betting exchange website where they will often take a "commission".
Check the turn-around times
It is also a good idea to check the "turn-around times" of the "cashout" feature – that is the number of business (or "working") days the cash takes to get from the online bookmakers to your debit card, credit card, e-wallet or bank account. Different methods are quicker or slower than others – it depends on the method you use to make a deposit and the service you use for that method of deposit. As you know, some banks and services are quicker and slower than others – some may take hours, others a few (business) days and others up to a (working) week.
Finally, before opening an account or depositing money into the account always make sure that you know what the method of "cashing out" is going to be.
Next guide for beginners : About welcome bonuses and promotions – you have a chance to get extra cash when you get started in online betting