How to Deposit Into Your Betting Account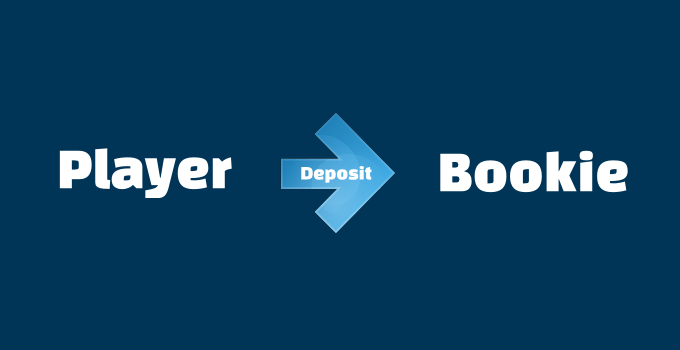 Depositing funds into your online betting account is easy, but in order to get started in betting quickly, you need to know rules and regulations about deposit methods to online bookmakers.
Bookmaker accepts various depositing methods
The most common methods are to use a debit card or credit cards such as VISA, American Express or Mastercard (however Mastercard will not allow winnings to be placed back onto your card – you will need to use a different "cash out" method – see how to cash out here).
You can also use on-line banking transfers such as Western Union or Money Gram Money Transfer. "e-wallet" services such as Paypal, Netteller or Skrill (previously known as Moneybookers) are also very popular.
Professional or regular punters usually prefer e-wallets because they are fast and efficient and have lower service charges than other methods. Some credit cards have added charges and there may be a delay before the funds enter the online bookmakers account.
Why use e-wallet?
If you are worried about giving gambling websites your debit or credit card information or you do not want your bank contacting you or suspending your card because it has been "flagged" for unusual transactions (for some reason banks think that depositing money into another account that has no money in it is suspicious!?!) then using a money transfer service or e-wallet is recommended. Using this method of depositing money means that the banks will only see transactions going from your bank account or credit card to the e-wallet rather than to and from the betting service.
Before registering with the online bookmaker, make sure that the gambling site accepts payments from the service you prefer to use. Paypal only provides services to a select group of on-line bookmakers so if you use paypal you might only be able to make a deposit with only a specified number of bookmakers. Bookmakers are also choosey about where they allow money to be deposited from and may not allow a certain e-wallet to allow deposits to be made. Always check at the bookmakers site and make sure they accept the deposit method you prefer.
Depositing fees
The gambling websites shouldn't charge you for making a deposit however make sure that you are aware of the charges that your bank may make for making any deposits via your bank accounts, although generally they don't.
If you choose to deposit into any online betting accounts that offer "betting exchange" services then you need to check their deposit and cashing out costs as they usually charge a "commission" (usually around 5%) for using their services.
Max/Min Limit
The amount of money you deposit is your choice but is usually up to a specified limit in one transaction – generally up to thousands of dollars so if you want to deposit more you may need to make more than one deposit through more than one transaction at a time. For example, if you want to deposit $5000 and the maximum deposit at that website at one time is $3000 then you would need to deposit $3000 and then once the $3000 is in the online account you would need to make another deposit again for $2000.
There is always a "minimum" deposit restriction such as a minimum of $10 for example but each bookmaker has different rules and minimum amounts you can deposit with different methods of payment.
The amount you choose to deposit may also be decided by the bonus structure they offer. Sometimes they may match a deposit (See more about bonuses here). So you may want to take advantage of this and deposit $200 instead of $25 so you would be credited with $400 instead of $50.
If you have problems making a deposit with a credit card, it is usually because:
1.You have entered the billing address incorrectly – Re-enter it correctly
2.You have exceeded the credit cards automatic authorization limit – Lower the amount of the deposit.
3.You are making a deposit from a country that does not allow gambling – You will need to make a deposit using another method.
4.You have exceeded your credit card limit – You cannot deposit funds you do not have.
*WARNING*
NEVER gamble more than you can afford.
NEVER gamble with money you do not have.
Next guide for beginners : How to cash out from your betting account