Online Ice Hockey Betting Guide – Odds and Markets Explained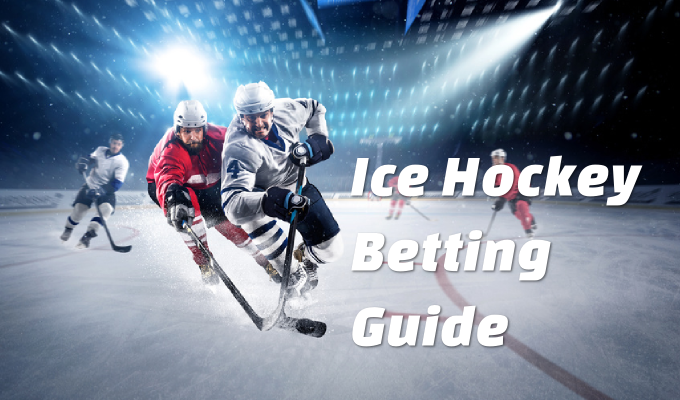 Ice Hockey is an online gambler's paradise ! There are thousands of matches played on the betting planet all year with multiple leagues, cups and international competitions. There are also hundreds of markets available from outright betting to match betting to statistics betting to in-game (live) betting.
As a standard game of ice-hockey is played over three periods there are also multiple markets available for each period as well as for the whole game. There are also multiple "ante-post" (pre-season) specials and in game specials and bets available for individual performances.
The ice-hockey markets basically combine the soccer and basketball markets all together and add more possible bets within those markets! For example every ice-hockey match when tied is decided by an added time period and if the game is still not settled then a shootout will happen – any of which you can gamble on.
The large amount of games played in a standard season (in the NHL each team plays 82 games each BEFORE the play-offs!) means that accumulator betting is also possible with the chance for big returns.
What's the biggest market?
The most popular ice hockey betting market is of course the NHL played in the United States and Canada from October to June. This is where you can find the most betting markets and the most exciting on-line gambling taking place. There are many other national leagues too, in Russia, Finland, Sweden, Germany, The Czech Republic, Switzerland and others and there are a lot of markets also available for these national leagues but it is the NHL that really attracts the most on-line gambling activity. International competitions include World Championships, U20 and U23 World Championships and the Winter Olympics.
What is the NHL?
The NHL is the National Hockey League of the United States and Canada. As with basketball and American football the teams are divided and separated into multiple divisions and conferences. In ice-hockey there are two conferences – The Eastern conference which has 16 teams and the Western Conference which also has 16 teams. The conferences are then divided into 2 divisions each so there are a total of 4 divisions of 8 teams. The Eastern conference divisions are called The "Metropolitan" Division and The "Atlantic" Division and the Western conference divisions are called The "Central" Division and The "Pacific" Division.
Outright markets
In terms of general outright betting markets the following popular bets are available:
To win the Division
To win the Conference
To win The President's Trophy – [League winners – the two conferences combined]
To win The Stanley Cup – Overall winners after the play offs
To make the playoffs – a team must finish in the top 3 places of their division to qualify for the playoffs automatically – then 4 more teams are selected with the next 2 best teams from each conference (regardless of their division) given "wildcard" places.
Individual performance markets
Like American football, soccer, baseball, cricket and basketball there are many ante-post "individual performance" betting markets for the best players and performances of the season:
The Hart Memorial Trophy – The most valuable player
The Vezina Trophy – The best goal tender (goalie / goal keeper)
The Calder Memorial Trophy – The league's most outstanding "Rookie"
The Art Ross Trophy – The player with the most points at the end of the season (points are given for goals and assists)
The James Norris Memorial Trophy – The best defenseman in the league
The Conn Smythe Trophy – The most valuable player in the playoffs
The Maurice "Rocket" Richard Trophy – The season's top goal scorer
For more detailed betting and market information for pre-match and match ice hockey betting please see our "Ice Hockey Betting" guide. Ice Hockey Betting Odds Explained