Premier league betting tips for 2017/18 week 21 (Value or Interesting Bets)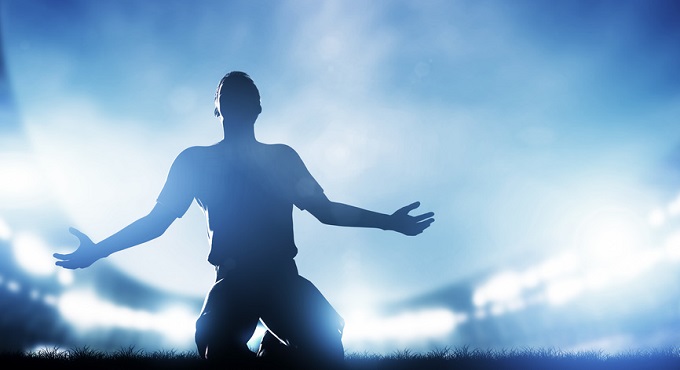 Outstanding Odds, Value or Interesting Bets
Recommended Patent
1 point Patent: Manchester United 8.50, Chelsea 9.50, Liverpool 9.00 ALL to Win 2-1.
A patent is: 3 x single bets, 3 x doubles bets and 1 x treble bet – a total of 7 bets (7 points).
All three teams are at home for a second game in a row. All three teams tend to score at home but have been conceding the odd goal too.
At the odds above:
If one team wins 2-1 the minimum return is 8.50 Profit is 1.50
If two teams win 2-1 the minimum return is 94.00 Profit is 87.00
If all three teams win 2-1 the return is 996.50 Profit is 989.50
West Bromwich Albion vs Arsenal
Final result:West Brom to win is 5.00
West Brom have home advantage and along with Stoke have been known to upset Arsene Wenger with their physical styles of play. West Brom have caused Arsenal problems in more than one every five games so this bet represents a little value.
Double Result: Draw / Arsenal is 4.33 
For this to happen West Brom only need to shut out Arsenal for 45 (+ injury time) minutes and Arsenal overcome them in the second half.
Bournemouth vs Everton
Match Result and both teams to score
Everton to win and Bournemouth score is 6.00
Bournemouth to win and Everton score is 5.50
This game could go either way so we expect a scoring result against the draw.
Total Match goals
Under 1.5 is 3.10 as an "insurance" or "cover" bet against the above.
Newcastle vs Brighton
Final Result Bet:Newcastle to win is 2.10
We have said before that south coast teams struggle when they have to travel so far north so we expect a good home win or a high score draw.
Correct Score Bet
Newcastle to win 3-1 is 19.00
2-2 Draw is 19.00
Handicap Bet
Brighton (-2) goals and win is 23.00
Brighton need to win 3-0, 4-0, 4-1, etc. which we feel is unlikely but a 4.00 point bet could return 92.00 points so an outside chance with Newcastle a little erratic these days makes this bet semi-attractive.
Brighton (-2) goals and Draw is 12.00
Brighton need to win 2-0, 3-1, 4-2, etc. for this to happen and is more likely than the above.
Liverpool vs Leicester
Final Result Bet:Leicester to win is 9.00
This is extremely good value. Leicester have caused Liverpool many problems in recent years with a 3-1 win a few years ago and a close game this season saw Liverpool just edge them 3-2 at Leicester.
Correct Score Bet:Leicester to win 3-1 is 67.00
Can they repeat that result from a few seasons ago? Surely worth 3 points.
Handicap Bet:Liverpool (-1) and Draw is 4.00
Draw with a (-1) goal handicap is 4.00 so if Liverpool win 1-0, 2-1, 3-2, 4-3 then the bet is a win. We have recommended a Liverpool win 2-1 in the patent above so this offers some "insurance" against and a "bonus" if it happens.
Chelsea vs Stoke
Final Result:Stoke to win is 13.00
Again, this is fantastic value, however unlikely people may think this is, there is only a possibility of three Final results so this is way over the "true" odds of possibility.
Correct Score Bet:Chelsea to win 3-0 is 7.00
Handicap Bet
Chelsea (-2) goals and Draw is 4.00
Chelsea need to win 2-0, 3-1, 4-2, etc. for this bet to win.
Chelsea (-3) goals and Draw is 5.50
Chelsea need to win 3-0, 4-1, 5-2, etc. for this bet to win.
Watford vs Swansea
Correct Score:Watford to win 2-0 is 8.00
Swansea were hammered against Liverpool and Watford picked up a good result against Leicester so we expect a comfortable Watford win.
Handicap Bet
Watford (-2) goals and win is 6.50
Watford need to win 3-0, 4-0, 4-1, etc. for this bet to win
Watford (-2) goals and draw is 5.00
Watford need to win 2-0, 3-1, 4-2, etc. for this bet to win
Huddersfield vs Burnley
Correct Score: Huddersfield to win 1-0 is 7.00
Difficult to find a good bet with this fixture. Perhaps a close game.
Double Result:Huddersfield / Huddersfield is 4.33
Usually a Home team double result Win / Win is around "evens" and a Draw / Win is around 4.00 to 5.00 so this looks good value for a home team to be winning at half time and then goes on to win the game.

Manchester United vs Southampton
Final Result Bet
Man Utd to win 2-0 is 7.00
Man Utd to win 3-0 is 9.50
Double Result:Man Utd Win / Win is 2.00
Handicap Bet:Southampton (+1) Draw is 3.60
After Man Utd's last two draws and Jose going crazy we expect Man Utd to bounce back and win at home to Southampton.
Crystal Palace vs Manchester City
Final Result:Crystal Palace to win is 10.00
Yes, we know Man City are flying, unstoppable and all of those things but our rule is "the longer a team wins the sooner they will lose" so @ 10.00 we feel this is great value for a shock result.
Correct Score Bet:Crystal Palace to win 1-0 is 29.00
If Palace win it can only be 1-0 surely? A Man City shut out – impossible – which the odds reflect! Man City to win 6-0 is 51.00 by the way.
Handicap Bet:Crystal Palace (+4) goals Tie is 8.00
Premier League week 21 matches kick off time
Saturday 30th December
Bournemouth
15:00
Everton
Chelsea
15:00
Stoke City
Huddersfield Town
15:00
Burnley
Liverpool
15:00
Leicester City
Newcastle United
15:00
Brighton&Hove Albion
Watford
15:00
Swansea City
Manchester United
17:30
Southampton
Sunday 31th December
Crystal Palace
12:00
Manchester City
West Bromwich Albion
16:30
Arsenal
Thursday 4th January
Tottenham Hotspur
20:00
West Ham United
*UK Time
All odds above from William Hill.
Betplanet.net wishes you a very Happy New Year and good luck with whatever bets you choose for week 21 of the Premier League season!