Profitable online sports betting strategy (Correct Score System Betting)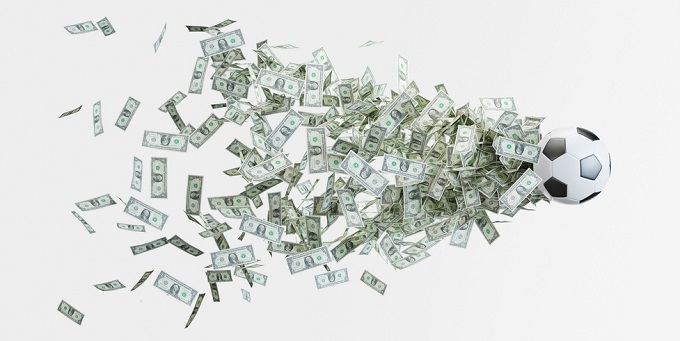 The way to win in correct score betting is to assume that the correct score will happen at some point.
What is the "Correct Score Betting Strategy" ?
First, choose a team that wins games – Man City, Celtic, Paris St. Germain, Bayern, etc. Then choose the same score – every week, be it 1-0, 2-0, 2-1, whatever you want. Thirdly, only bet that particular score on LEAGUE games. Forget the cups. Finally, we use a staking plan that guarantees a payout and profit as long as the result comes in within a specific number of games. You can decide your own staking plan as everyone has different amounts of money to invest. Using "points" to illustrate with 1 equalling your stake and using last seasons Premier League results you can see how it works.
How correct score betting strategy works
Take Man City at 2-1 win. Assuming the odds are 7/1 (the average) for each game regardless of home or away
Now use this formula
n2+1 with n = odds So 7/1 is 7×2+1 = 15
This formula tells us that at 7/1 I can invest in 15 matches in a row and when Man City win 2-1 within 15 matches we will get a return at a profit.
Staking plan (not fixed – you can make your own)
Week1 1.50
Week2 2.00
Week3 3.75
Week4 3.75
Week5 6.00
Week6 7.50
Week7 7.50
Week8 9.00
Week9 10.00
Week10 12.50
Week11 15.00
Week12 18.00
Week13 20.00
Week14 20.00
Week15 22.00
Man City`s first 2-1 win in the Premiership last season came in game 11 against Norwich on 31 October 2015. So using the staking plan above you would have won:
7/1 (8) x 15points = 120 points.
Total accumulative outlay : week 1 to week 11 = 78.5 points.
Your actually Winnings : 120 – 78.5 = 41.5 points.
After the 2-1 result has occurred we start the staking plan again from the beginning because we always want to win within 15 games. So we continue from Premiership game 12 at wk1 – 1.5 points.
The next 2-1 win was game 16 against Swansea on 12th December 2015, – week 5 in our staking plan. So:
6points x 7/1 (8) = 48 points returned
Accumulative outlay = 17 points
Your actually Winnings = 31 points
Start again…
2-1 win vs Watford 2 January 2016 (Game 20) wk 4 – 3.75 points staked.
Returned 30 points
Accumulative outlay = 11 points
Winnings : 19 points
Start again…
2-1 vs West Brom on 9th April 2016 (Game 32) wk 12 – 18 points staked
Returned 144 points
Accumulative outlay = 96.5 points
Winnings : 47.5 points
There were no more 2-1 wins for Man City games 33 – 38. If you stopped at game 32 you are up. If you invested in the final 6 games you would have lost 24 points accumulatively but you are still up over the season.
Actually Winnings on this plan : 41.5 + 31 + 19 + 47.5 – 24 = 115 points
( If you staked x$100 , you get $11500 ! )
You can choose any score you like, just use the formula to work out how many games you have to win within. Work out the points you want to assign for each week of the staking plan – you do not need to use ours.
What you must do
Only league games – cup games throw up all sorts of results, furthermore they can often be missed as the scheduling is erratic, e.g. replays on Tuesdays mean you could miss a game by accident.
Choose teams that win very often (or lose – e.g East Stirling to lose 2-1).
Keep to the same team(s) throughout the season – the goal is to "catch" the result when it happens through patience and not through "prediction".
When making a staking plan – every stake following a loss must either be the same as the previous week`s stake or be higher – you want to recoup your previous accumulative stakes and make profit when the score comes in.
Ignore Home/Away – these are irrelevant
Never change to a different score or a different team at anytime while following the staking plan.
Good Luck !