Football(Soccer) Betting Guide – Markets and Odds Explained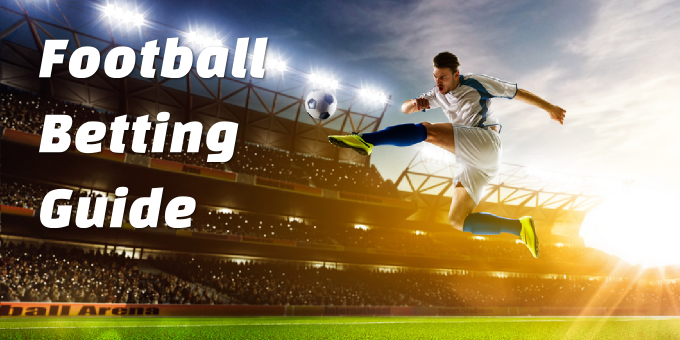 Before you begin to make bets on Soccer, you will need to understand the Soccer betting market. The "market" simply means "The bets that you can make for that sport or competition." The soccer "market" is divided into sub-markets – One sub-market is for competitions and the other sub-market is for individual matches. These sub-markets are then separated into more submarkets which is where you will make your individual bet . For example, in a standard Soccer betting "League or Cup competition market" – the market is divided into more sub-markets:
What competisions and leagues can I bet?
For instance, most of bookmakers offers the betting market for these competitions and leagues.
International competitions – FIFA World Cup, FIFA Women's World Cup, European Championships, Copa America, African Nations Cup, the Asian Championships, etc.
International club cup competitions – FIFA The World Club Champions Cup, The European Champions League, The Europa cup(Europe League), The Asian Club cup, The Copa Libertadores (South American), The African Champions League, etc.
National league competitions – The Premier League (England), The Bundesliga(Germany), The La Liga(Spain), The Serie A(Italy), Ligue.1(France), MLS(USA), A-League(Australia), J-League(Japan), and Over +100 Leagues, etc.
National cup competitions – F.A. Cup, The League cup, Copa del Ray, Coppa Italia, etc.
Typical Odds for these competitions
The betting markets for these competitions will often include the following sub-markets:
For Leagues
(both National and where the first round of the competition is a league e.g. World Cup):
Team A to win outright & Team A to win outright "each way" (to finish 1st or 2nd or 3rd or 4th)
Teams A & B to finish 1st & 2nd Forecasts
Teams A & B to finish 1st & 2nd Reverse Forecasts
Player A to finish as Top Goal scorer & each way
Players A & B to finish Top Goal Scorer Forecasts
Players A & B to finish Top Goal scorer Reverse Forecasts
Team A to win outright and Player A to finish Top Goal Scorer – This is called a "Double" bet.
Team A to finish in the Top 2/3/4/5/6/ of the league.
Team A to get "relegated" (to go down to the division below)
Team A to finish bottom
Team A to get promoted
Team A to finish above Team B
Team A to be the Top team from Teams A, B, C or D
Team A to qualify for 2nd round, Champions League, etc.
For Cup Competitions
To win outright & Each way
To finish Runners up
To reach the 2nd, 3rd, 4th, 5th, 6th round, quarter final, Semi-final, Final
Top Goal Scorer & each way
Top goal scorer and winners doubles
Typical Odds for Individual Matches
If you would like to make bets on individual games then the market will be divided again into sub-markets. These submarkets are "the outcome of the game" e.g. Who will win the game and "What happened in the game?" e.g. How many corners were there? or Was anyone sent off?
The submarket for individual matches generally include the following types of bets:
[Assume "Team A" or "Player A" is your selection]
Home Win / Draw / Away win
Half Time / Full Time win/draw/lose
Correct Score @ Half Time
Correct Score @ Full Time
Asian Handicap
Player A to Score first
Player A to Score last
Player A to score at anytime
Player A to score first and Team A to win 2-1
*This is called a "First Goal Scorer & Correct Score "Double"
Last Player to score and Correct Score Doubles
Player A to score at anytime and Correct Score Doubles
Any player to get sent-off
Player A to get set off
Total Number of corners
Total number of goals
+2.5 / – 2.5 goals
Team A to score first
Team A to win first corner
Penalty to be awarded and scored
Penalty to be awarded and missed
If the cup round uses penalties to determine the winner:
Game to go to penalties
Team A wins after penalties
Team A loses after penalties
Number of penalties scored
Number of penalties missed
Typical Odds on Live Betting
All of the above bets you can make before the game, however you can also make bets while the game is in progress – this is called "Live Betting". Live betting may include the following bets:
Team A or B to win / Lose / Draw
Team A or B to score next
No Team to score
Team A or B to keep a clean sheet
Team A or B to win 2-0, 3-0 etc.
Player A to score next
Player A to score again
Any player to get sent off
Player A to get sent off
Corner to be awarded in next 5 minutes
Goal to be scored in next 5 minutes
What's "Doubles"?
You will have seen in the sub-market bets called "Doubles".
A double is when you place two bets together.
For example:
I think Wayne Rooney will score the first goal and
I think Manchester United will win 2-1
So you can place a First Goal Scorer bet and a Correct Score bet together…
Wayne Rooney to score first and Manchester United to win 2-1 – $50
Doing this is highly profitable because in a double bet you place ONE bet on TWO results or "outcomes" – if the two outcomes both happen than you can earn much more money than if you made TWO bets on the TWO outcomes separately.
Wayne Rooney to score first – Odds @ 3/1
Manchester United to win 2-1 – Odds @ 7/1
2 separate bets:
$25 @ 3/1 wins $75 + stake of $25 = $100
$25 @ 7/1 wins $175 + stake of $25 = $175
Total returned = $275 from $50 staked
A double bet:
$50 @ 3/1 wins $150 + stake of $50 = $200
Then the $200 goes onto the next bet so…
$200 @ 7/1 wins = $1600 ($200 x 7) + $200 stake
So a $50 stake returns you $1600
Other bets you can do that work in the same way as double bets are:
Triples, 4-folds, 5-folds, 6-folds, Accumulators, Patents, Perms, Trixies, Round Robbins, Union Jacks, "If" bets" etc.
These bets can be made in all markets – both for competitions and matches.
In Conclusion
Soccer betting is the biggest market in the online sports betting industry. In other words, all bookmaker offers various odds for leagues, competitions, and individual matches. If you are completely novice, read our soccer betting odds explained for both leagues and matches carefully. It will accelerate your understanding.