Online Cricket Betting Guide – Markets and Odds Explained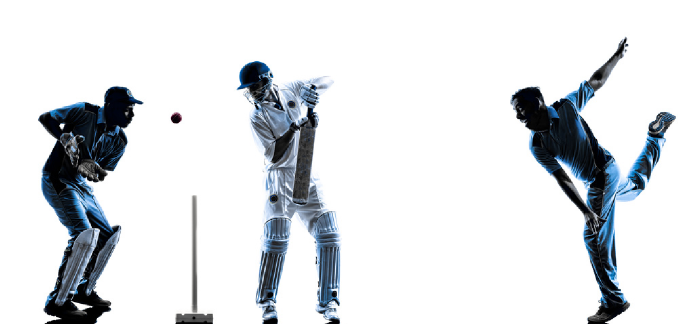 Cricket is not played in the United States or most European countries but it is a huge sport around the world. It is the U.K.'s number one summer sport, along with Australia, New Zealand and South Africa, and it is the National Sport of India, Pakistan and Bangladesh.
Because it is so popular in these countries it attracts a lot of betting. There are also so many statistics and variables that can happen in an ordinary game of Cricket there are also a huge number of betting markets. Like golf, there are also many Women's competitions which also attract many betting markets and punters.
Because cricket is played in different seasons in different countries this means that, like golf and tennis, cricket games are being played all over the world all year round – you can even bet on cricket matches on Christmas day!
Types of cricket matches
Cricket betting is also different to betting on other sports because there are many different "versions" of cricket. Cricket is famous for having matches that can last up to five days, these are called "test" matches. A test match can result in a draw (a tie) even after five days, but there are other types of cricket that have been made to make the sport more exciting. These other versions of cricket are called "One day" cricket and an even newer type that can be played in just a few hours is called "Twenty20" cricket.
Cricket Competitions
All of the cricket playing countries have national leagues and cup competitions for the different versions of cricket and there are also many international competitions that happen through the year too.
Here is a general list of the more popular cricket tournaments and matches that you can gamble on at most on-line bookmakers:
The Ashes
Played between England and Australia only. It is a five match series played every two years. When played in England the five matches are played at five different cricket grounds (stadiums). Two years later the series is played in Australia – also at five different grounds. All five matches are played even if one team has already won the series – (first to win three matches wins the series). This event attracts huge betting – especially in the U.K. and Australia.
The ICC Cricket World Cup
These are One Day International matches played between cricket playing nations (14 in 2015, but in 2019 it maybe played between only ten nations). The teams are separated into two leagues and the top finishing teams then play in play offs to the final. The ICC Cricket World Cup is played every four years, the next one is in 2019 and will be held in England and Wales.
The Twenty20 World Cup
Played between sixteen cricket playing nations – this includes ten members of the ICC [International Cricket Community], the other six countries qualify through a pre-qualification system before the tournament begins. The championship is every two years, the next one is in 2018.
Test matches
These are usually a 3 or 5 match series played between two countries, for example South Africa vs New Zealand. Most countries will play two or three "Test" series' each year.
The Indian Cups
The Ranji Trophy, Duleep Trophy and The Irani Trophy are domestic Indian Cricket competitions that include individual teams, regions and larger areas. Heavy betting on these is also common.
Premier Leagues
Most cricketing nations have Premier Leagues for both One Day cricket and Twenty20 running through their cricket playing seasons.
Summary of Cricket Betting
The types of betting and the markets that can be done on cricket betting is huge. It is like putting together the basketball, soccer and golf markets all together into one market!
General overall competition betting is of course always available, there is also "series" betting (a "series" is a set number of matches played – either 3 or 5.), individual match betting, individual player performance betting, statistic betting, in game betting and specials.