How to analyse football matches for betting purposes – 12 important tips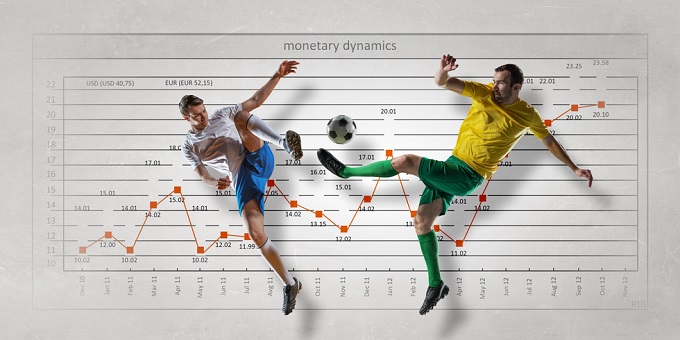 When gambling on individual soccer match results for singles, doubles, trebles, accumulators, correct score, double result, first or last scorer betting, specials or statistic type betting – number of corners, yellow or red cards for example, it is sometimes necessary to do a little research before placing your bet.
Here are some tips and suggestions on what to check before betting on soccer matches:
1. League position
The most obvious tip. We often check the league table from the best division in our own country however we do not always know the league positions of teams in the lower divisions or other countries. Be sure to check the league positions of teams before making a bet because there are often surprises – RB Leipzig in the Bundesliga and Huddersfield Town in The Championship last season.
We sometimes think a team is good because they are famous but that does not always mean they are doing well at this time. Also consider that a team in 6th is not always going to beat a team that is 14th – especially away and if there are only 4 points between them.
Use the league table to check things like the number of Home and Away wins and the number of draws. As the season gets going you can see patterns in which teams draw much more often than others or which teams never win away.
The goal difference is also significant as you can see which teams are scoring many goals to those who are conceding many goals and you can see which teams have very strong defenses are more likely to win 1-0, 2-0 or 3-0 than they are 2-1 or 3-1 or 4-2 for example.
2. Fixtures
Look at the fixture lists of individual teams in advance because teams often under-perform or over-perform against certain teams at certain times of the season. For example when a team near the bottom is scheduled to play their next three matches against three teams in the top 4, there will often be at least one draw.
Look at when teams may have an easy or difficult month – when are the top teams (and bottom teams) playing each other for example.
Consider the "International breaks" which are for International friendlies and world cup qualifiers, etc. These can often break a team's form and star players often get injured.
The number of games top teams play over a season can lead to fixture "congestion" or "pile-up" – this is when teams have to play many games in a short time. Many mangers running successful teams complain about this. They will often rest key players and play young players with little experience against weaker teams with surprising results.
Teams also often perform below their best in the League games following Champions League games where they will often draw against teams they usually beat.
3. Past Results
If a team has won five games in a row in any league then start gambling on the draw.
If a team has lost five games in a row start gambling on the draw.
The longer an unbeaten run lasts the closer it is to ending.
The longer a winless run lasts the closer it is to ending.
4. Statistics
Check information about "Derby" games and "Bitter rivals" games. Derbies are games between two teams from the same city (Real Madrid vs Athletico Madrid) and Bitter Rivals games are games between teams who have a history of competiveness (Manchester United vs Liverpool) so It is often a good idea to check the head to head record – that is separate statistics of the number of wins / losses and draws between the two teams since the two clubs formed.
These games are also highly emotional and so you will often see a higher number of yellow and red cards as well penalties awarded scored and saved.
"Bogey" teams – These are teams that for some magical reason often lose or fail to get a result against one specific team year after year, season after season – often in dramatic situations even though there may be a huge gap between the teams' league positions – a modern example is Crystal Palace who are currently Liverpool's "bogey" team. Ask friends and check previous results to identify different clubs' bogey team!
Win, Loss and Draws runs – Check to see the longest win, loss and draw streaks to help choose when that team may win, lose or draw. If a team draws 4 games in a row and the longest streak it has for drawing is 5 then it is highly unlikely that the streak is going to continue.
Check the fair play league table for teams with good and poor discipline to help you decide which teams and games to gamble on in the yellow and red card markets.
5. Weather
Think about the season (Winter / Summer), the location of the match and the time of the match.
Teams often have players from all over the world – and some of those players often find it difficult to adapt to the climate or weather of the country where they play. The Brazilians and Spanish players do not enjoy playing in North East England on a Tuesday night in December while the English players find it hard to play in 30c degrees on a sunny Saturday afternoon in May.
Consider the pitch and stadium conditions – a dryer pitch leads makes the ball bounce higher, a humid atmosphere makes the ball travel further and faster. Think about the wind and the rain, teams that play a quick passing game love a wet playing surface and teams that play a long ball game do not play well on extremely windy days.
Distances travelled for teams playing away games can affect teams too. Which teams travel by bus, train or plane? Which are more comfortable. How long are the journeys? How far apart are the cities the teams play? If a team from the South of England has to travel to Israel to play on Thursday in the Europa cup and then travel to the North of England to play on Sunday this is going to affect the team's preparations dramatically for both games.
6. Kick Off time
Morning, lunchtime, regular, evening and night time kick off times can also affect team performances (this is also connected to fixtures) for example, sometimes a team playing in a European match on Wednesday evening has to play at lunchtime on Saturday. This means they have less time to rest, recover and train than teams that play on Sunday afternoon. Early kick offs mean the players have to adapt their sleeping patterns and rest periods which can affect performance. Monitor which teams seem to perform better or worse at different times on different days.
7. Manager Changed
Managers are changed more often than ever these days and of course this generally follows a very bad run of results, a very poor league position or failure to meet the board or the fans' expectations. When the new manager takes over we often see a dramatic improvement in the teams' effort, performance and results in the short-term. Look out for value bets at times when the manager has left the club or a new one has been appointed.
8. Key players
Think about key players in lots of teams, not just the top teams. If you play fantasy football then you'll also know about players from other teams – the defenders that take free kicks and penalties. The midfielders that get lots of assists but never seem to score. The players that get booked every game.
Consider "under-rated" and "over-rated players" – different TV pundits, journalists and fans over value or under value players because of their reputation, age, loyalty or disloyalty – be your own judge – your winning and losing bets will help decide for you which players are good or not.
9. Injuries
Different players get "Serious" or "Niggling" injuries either often or almost never, some need operations, players coming back from injury are not always mentally strong and so may perform less well. Teams can also suffer dramatically from players being injured especially in key positions such as striker or central defense.
10. Penalties awarded
It is claimed by some fans that their team never gets awarded penalties or that the opposing teams always get awarded them or that the away team never gets awarded penalties at certain stadiums. Check the statistics for different teams.
Attacking teams are more likely to win penalties than defensive teams and attacking teams are more likely to concede penalties than defensive teams (this is because attacking players are not good at defending or tackling while defensive teams are trained not to concede penalties.)
11. Style of play
Consider the "Formations" (5-4-1, 4-3-3, 4-4-2, 3-5-2) and the tactics of the different teams. It was noted that Chelsea's long winning streak in the 2016/17 season started with a change in formation after losing to Arsenal.
An attacking pressing team will score far more goals per game than a defensive long ball team.
12. Transfer windows
Think about the transfer window for the different leagues and countries, players can become unsettled and play badly while others may put in extra effort. Players moving in and out of clubs can have both a positive or negative effect on the form of a team especially in the January transfer window.