English FA Cup 2017/18 Betting Markets, Value Bets, Tips and Stats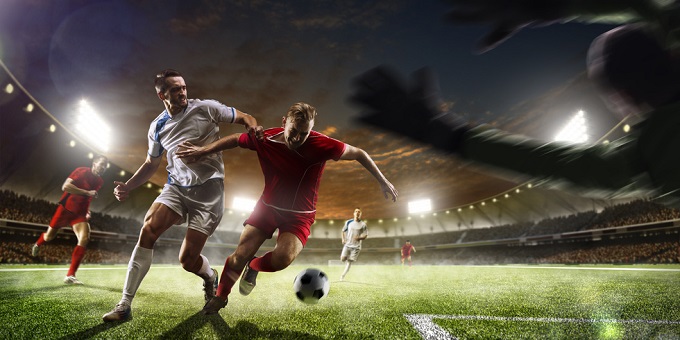 The Outright Market
Unsurprisingly the top 6 Premier League Teams are the lowest odds for winning the FA Cup outright in 2017/18:
Manchester City – 5.00 (Won 5 times – the last one was 2011)
Manchester United – 7.00 (Won 12 times – the last one was 2016)
Chelsea – 7.00 (Won 7 times – the last one was 2012)
Tottenham – 9.00 (Won 8 times – the last one was 1991)
Arsenal – 10.00 (Won 13 times – the last one was 2017)
Liverpool – 11.00 (Won 7 times – the last one was 2006)
The above bets and statistics show that Manchester United (because they often win it) and Arsenal are good bets.
Arsenal is the best "value" bet because they consistently win the FA Cup within 10 years of the last time they won. Their last 7 FA CUP Outright wins came in 1993, 1998, 2002, 2003, 2005, 2014 and 2015.
Chelsea's odds are the "true odds" with them needing to win it this season to keep the odds "true".
Manchester City do not win it every four years, Tottenham do not win it every nine years and Liverpool do not win it every 10 years so the odds offered are below their "true odds".
Outright Doubles with the League Cup?
Arsenal, Chelsea and Manchester City are all in the semi-finals of the "League Cup" [the final is in February] so it may be a good idea to try some doubles e.g. Chelsea to win the League Cup AND the F.A. Cup. This would greatly increase your profits if it happened!
Each Way Outright Bet
The Outright FA Cup market also offers "Each Way" betting at half the odds, so for example "to reach the final" Manchester City's odds are 2.50.
Arsenal hold the record of "most appearances in the final" – they have reached the final twenty times which makes the odds offered great value at each way.
Outside the "Top 6" Betting
Outside the "Top 6" teams the odds dramatically increase starting with:
Everton and Leicester @ 26.00.
The lowest odds for a Championship team is Wolverhampton Wanderers (Wolves) @ 67.00 which is interesting as they are given the same odds as Brighton, Bournemouth and West Brom who are all in the Premier League.
Swansea and Huddersfield are given the highest odds for Premier league teams with odds offered @ 81.00
Four of the last 33 FA Cup finals have had a team from outside the Premier League reach the final.
FA Cup 2017-18 3rd Round Matches Betting Tips
F.A. Cup Round 3 Stand out fixtures, odds and tips
The F.A. Cup is famous for cup "upsets" – this is when a team in a lower division wins against a team in a higher division, the higher the team in the higher division the greater the "upset" or "shock".
The 3rd, 4th and 5th rounds often produce one or two "upsets" or "shocks" and these are what we look for when selecting out bets in each round. These rounds also make for good accumulator bets too as some results can be more easily predicted.
The F.A. Cup round 3 games are to be played from the 6th – 8th of January, 2018.
*The odds listed below are for "Win" results only.
"Stand out" Fixtures
Fixtures that "stand-out" are ones where big teams are drawn to play each other, this year these are:
Liverpool @ 1.44 vs Everton @ 6.00 – a "Merseyside" (Liverpool City) derby
Brighton @ 2.45 vs Crystal Palace @ 2.70 – Premier League rivals
Middlesbrough @ 1.80 vs Sunderland @ 4.33 – A "Teeside" derby
Wolves @ 2.05 vs Swansea @ 3.40 – Championship leaders (top) vs Premier league strugglers (a bottom 3 team)
Possible Upsets
When choosing these fixtures it is usually the home team that causes the "upset" – this happened in the quarter finals of the League Cup this year when Bristol City were at home and beat Manchester United.
Norwich @ 6.50 vs Chelsea @ 1.40
Coventry @ 5.50 vs Stoke @ 1.53
Bolton @ 3.40 vs Huddersfield @ 2.00
Nottingham Forest @ 6.00 vs Arsenal @ 1.44
Exeter City @ 5.50 vs West Brom @ 1.53
Shrewsbury @ 4.50 vs West Ham @ 1.70
Fulham @ 3.10 vs Southampton @ 2.15
Fleetwood Town @ 4.60 vs Leicester @ 1.65
Newport County @ 4.60 vs Leeds @ 1.65
Possible Accumulator
Very strong teams at home against much lower league opposition:
Home teams
Man United @ 1.22
Tottenham @ 2.30
Cardiff City @ 1.53
Manchester City @ 1.18
Newcastle @ 1.35
All five teams to win accumulator at 10 points returns 68 points (profit is 58 points).
*Warning:Be careful with these types of fixtures because some managers will "rest" their star players or try out young inexperienced players in these fixtures which can sometimes cause the team problems.
Away teams
Any away teams from the "Possible upset" fixture list above.
Markets
The odds markets offered on F.A. Cup matches are the same as standard league match betting and so handicap bets, correct score bets, scorer bets, half result bets, Double result bets, time of goals bets, corner bets, etc. are all generally available on the F.A. Cup coupon fixture lists at most high quality on-line bookmakers such as William Hill.
William hill
Available to see all betting odds and kick-off time for all matches