Online Horse Racing Betting Guide – Typical Markets Explained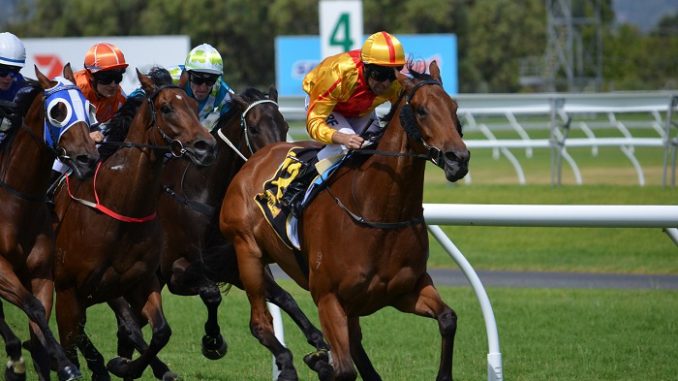 What's horse racing betting?
Horse racing is probably the main reason why sports betting exists. It is also the only sport where the spectators actively take part in the sporting event. Without gambling, quite simply – Horse racing would not exist and no-one would be interested in it. Horse racing is done all over the world and attracts punters from all over the world. At almost every online bookmaker Horse Racing is the number one sports betting market.
There are four types of horse races you can gamble on with online bookmakers:
Flat Racing
National Hunt Racing
Point to point horse racing
Virtual horse racing
Flat Racing
The most common and popular type of horse racing around the world is called "Flat" racing. Flat racing is where horses race each other at a race track. The word "flat" is used because the horses race on level ground and there are no "jumps" or "fences" or "obstacles" for the horses to jump over. They are just simple running races. These running races are made over different distances from 1 km up to 5 km around a "flat" track. The races may be raced on sand, dirt or grass but this depends on the country where the races are taking place.
Horse races are separated into different classes or "grades" – e.g. Class A, B, C, D, 1, 2, etc. The class of horse race a horse is racing in will depend on the horses age and success rate in different "fields" and previous races. The quickest or best horses race in Grade 1 races.
Flat racing is done all year round in most countries – it is especially popular in the U.S.A., Canada, Australia, South Africa and the Middle East. It is also very popular in the U.K. and Ireland where the major flat racing season is between May and October. The odds given to the horses in flat racing are often shorter than the odds given for the other types of racing.
National Hunt Racing
"National Hunt" racing means that the horses must jump over "fences" or "hurdles" as they run around the race track. Like flat racing, these races will be raced over different distances and also have different classes of horse race depending on the horses age, ability and previous results.
National Hunt racing is most popular in the U.K. and Ireland and they host the most major events and the biggest races for jump racing although a few other countries like France host a few major jump racing events too.
The odds given on horses at jump races are a little longer than on flat racing because horses sometimes "fall" at fences and so the risk when betting on jump racing is slightly higher.
Point to point horse racing
The third type of horse racing is called "Point to point Racing". It is less well-known outside of Ireland but it is possible to gamble on it with some bookmakers, especially the Irish ones. Point to point racing is not done at a race track – the horse race is done on a special course designed to test the horses and jockeys ability in the country-side. It is popular in winter.
Virtual Horse Racing
Finally, bookmakers will offer markets for "Virtual Racing" – this is the same as betting on a horse race on a games machine in an arcade.
Which country's races can I bet on?
The most common horse racing betting markets available at online bookmakers are races held in the U.S. and the U.K. There is horse racing every day of the year in the U.K. except on Christmas Day. There are also horse races held in other countries – France, South Africa, Australia, The USA, Canada and the United Arab Emirates. The online bookmakers will often open many markets for these countries when a "Cup" race is held or during a major horse racing festival or event.
What are the major races?
Major events and races are held all year round around the world. Usually, they will be held during a weekend or to mark the end or beginning of a season or during a major horse racing festival in that country.
Here are some major races held throughout the year:
The Dubai World Cup – UAE in March
The Dubai Duty Free Stakes – UAE in March
The Cheltenham Gold Cup – U.K. in March
The Grand National – U.K. in April
The Kentucky Derby – USA in May
The Ascot Gold Cup – UK in June
The Prix de L'Arc de Triomphe – France in October
The Melbourne Cup – Australia in November
The Breeders Cup Sprint – USA or Canada in November
King George VI Chase – UK in December
Live streaming services
It is also possible to watch and gamble on live horse racing as some online bookmakers such as William Hill and Bet 365 will stream the horse races as they happen.
There are some rules, for example, you may only be allowed to watch a race if you have placed a bet on that race or you may "qualify" to watch some races and not others. Some bookmakers say that the only rule is that you have money in your account and then you can watch any race you want.
If you really want to watch the races as they happen then you will need to make sure that you check what each online bookmaker's rules are about their live streaming services.
If you do not want to watch the race at the bookmaker you gamble with or it is not available then there are horse racing streaming websites that specialize in the viewing service only.