Rugby Union 2018 Six Nations Championship Betting Markets and Tips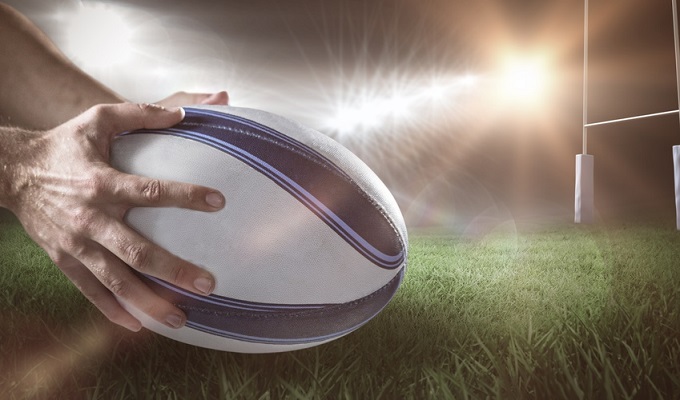 What is the "Six Nations Championship"?
The "Six Nations" is an international rugby competition between six countries, these are England, France, Wales, Scotland, Ireland and Italy. It is played every year and starts on the first weekend of February. It finishes in March. The games are played on Saturday afternoons and evenings and on Sunday afternoons.
What is the competition (tournament) format?
It is a "League Round Robin" competition where every country plays each other once. If a country wins all five matches this is called the "Grand Slam". The country that finishes "bottom" or "last" (6th place) gets "The Wooden Spoon".
What are the statistics for previous winners?
6 Nations Outright – England (6), France (5), Wales (4), Ireland (3)
6 Nations Grand Slam Winners – France (3), Wales (3), England (2), Ireland (1)
And losers…
Wooden Spoon – Italy (12), Scotland (4), France (1), Wales (1)
Extra Information
Included in the championship is "The Triple Crown" – this is given when a "Home Nations" country (England, Wales, Scotland and Ireland) defeats the other three. E.g. If Wales beat England, Scotland and Ireland – Wales are the "Triple Crown" winners.
Triple Crown Winners:England (25), Wales (20), Ireland (10), Scotland (10)
What Betting Markets are available?
Outright betting for the six nations winners and Triple Crown winners is available ante-post and during the tournament. Individual match betting markets are also available. Each match also has standard match betting, individual betting and statistics betting. There are also interesting "Specials" available.
Why bet on rugby?
There are some great bets to be found – especially in the "handicap" markets and there are great opportunities for "accumulator" betting too.
2018 Six Nations Championship Outright Betting Odds (approximate)
England @ 1.91
Ireland @ 2.62
Scotland @ 9.00
Wales @ 21.00
France @ 21.00
Italy @ 501.00
Note: Each Way bets are unavailable.
Recommended Bet
Although Wales are away against England and Ireland, if they could win one of those two games then they would have a good chance to win it outright so Wales @ 21.00 is superb value. Stay away from Scotland @ 9.00, last time I checked the live betting in play market Scotland were losing 27-7 against the USA (who are absolutely rubbish) after 14 minutes. The bookmakers also have Wales vs Scotland with Wales as favorites to win that match!?!?
Six Nations 2018 Fixtures and Odds
Saturday 3rd February
Wales @1.75 vs Scotland @2.10
France @2.08 vs Ireland @1.44
Sunday 4th February
Italy @8.00 vs England @1.06
Saturday 10th February
Ireland @1.02 vs Italy @15.00
England @1.10 vs Wales @6.50
Sunday 11th February
Scotland @1.40 vs France @3.00
Friday 23rd February
France @1.11 vs Italy @6.00
Saturday 24th February
Ireland @1.12 vs Wales @6.00
Scotland @2.37 vs England @1.61
Saturday 10th March
Ireland @1.28 vs Scotland @3.60
France @3.20 vs England @1.36
Sunday 11th March
Wales @1.10 vs Italy @6.50
Saturday 17th March
Italy @4.00 vs Scotland @1.25
England @1.40 vs Ireland @3.00
Wales @1.50 vs France @2.70
Recommend Accumulators
Bet 1
Every country that plays Italy to win in a 5 fold accumulator.
10 points returns 16.5 points (6.5 points profit)
Bet 2
Wales to beat Scotland, Italy and France Treble
10 points returns 28.88 points (18.88 points profit)
Bet 3
Ireland to beat England, Scotland to beat Wales, Italy to beat Scotland Trixie (3 doubles, 1 treble).
10 points (2.5 points x 4 bets)
One game wins – Loss
Two games win – minimum return is 15.75 points (5.75 points profit)
All three games win – return is 129.75 points (119.75 points profit)
Match Betting
The match bets available include Result bets, 1st Half and 2nd Half results, Double Result, Handicap Results, No Draw Handicaps. Odds will change for each team and match.
Points Betting
Points Betting markets include Total Points – Odd / Even, 1st and 2nd Half Total Points – Odd / Even, First and Last Team to Score points, Race to ten points, Winning Margins 1-5, 6-10 etc. Odds will change for each match.
"Try" Betting
Try betting markets include First and Last team try – odds will change for each match, Total Tries – Odd @ 1.91 / Even @ 1.91
"Half" Markets Betting
Either team to win on both halves, Half time result – odds will change for each match. Highest scoring Half – 1st Half @ 2.00 2nd half @ 1.80, 1st half points – Odd @ 1.91 /Even @ 1.91 , 2nd Half Points – Odd @ 1.91 / Even @ 1.91
"Specials"
Will the first try be converted? Yes @ 1.28 / No @ 3.50
Shirt of first try scorer – Odd @ 1.80 / Even @ 1.91 No Try @ 26.00
Shirt of Last Try Scorer – Odd @ 1.80 / Even @ 1.91 No Try @ 26.00