England Premier League (2017/18 Week 11) betting tips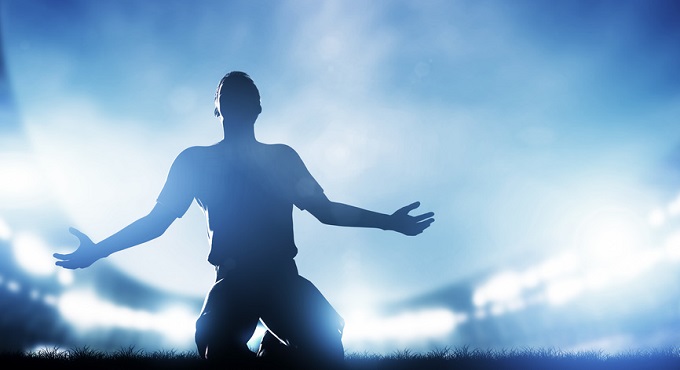 There are two "big" games this Premier League weekend.
Big games
A "big" game is a match between:
a) two "bitter" rivals [bitter means "hate each other"]
b) two "top" teams [top means "very good"]
c) two "big" clubs [big means a large fan base]
The two "big" games are:
Manchester City (Top) vs Arsenal (Big)
Chelsea (Top) vs Manchester United (Top, Big)
Manchester City vs Arsenal – Manchester City are first in the league and breaking goals records. Arsenal have been a little inconsistent but have started to win. This will be an "open" game as both teams play "passing" games. We can not see anything but a Manchester City win. Arsenal fans have great value though with the away win @ 5.50 and a 1-0 @ 21.00
Home win is 1.75, a Draw is 4.5, an Away win is 5.50
Recommend bets are:
Manchester City to win 7-1 @ 201.00
Manchester City to win AND 5 or more goals in the match @ 4.20
Manchester City / Manchester City double result @ 2.15
Chelsea vs Manchester United – Jose returns to his old club Chelsea with their rivals Manchester United in 2nd place in the league table. Manchester Unitedbeat Tottenham 1-0 last weekend and would love to repeat that result away to Chelsea.
Chelsea have been a little inconsistent but nothing too serious to worry about. Expect a tight game.
Home win is 2.40, a Draw is 3.20, an Away win is 3.00
These prices suggest the bookmakers are not sure either!
Recommended bet – any type of draw.
There is always a chance of a high scoring close win in big games so 3-2 to Chelsea and 3-2 to Manchester United both @ 41.00 look like a good bets.
One Premier League Derby
Tottenham vs Crystal Palace is a "London" derby and with Crystal Palace struggling and Tottenham pushing to win the league and get back to winning after losing at Manchester United last weekend Betplanet sees this as a Home win.
We recommend a 2-0 Home win @ 7.00. – A home win is only 1.25. A 1-1 "draw" is 11.00
Long Distance Travel
Newcastle vs Bournemouth – Bournemouth is a south coast team and Newcastle is a North East team and so the distance Bournemouth must travel this weekend means preparation for the game is not perfect. It is common for Newcastle to lose when they play south coast teams and it is common for South coast teams to lose when they play at Newcastle, Sunderland or Middlesbrough.
We recommend a Newcastle win – to get better odds you might like the Double result market with Newcastle / Newcastle @ 3.10 or the Draw / Newcastle @ 5.0
or / and Newcastle win and under 2.5 goals @ 4.00
Other bet: Any type of win "double" bet on the two matches above, e.g. 1-0 double, or 2-1 double or 3-0-AND 2-0 double, etc.
Championship Derbies
Middlesbrough vs Sunderland is a "North East" Derby. Middlesbrough are currently 12th while Sunderland are 2nd from bottom after winning just one game and have just fired their manager. Expect a tight game as North-east derbies are very emotional and physical.
Recommended bet is a no score draw e.g. 0-0 @ 9.5
A draw and both teams to score is 4.50
"Value" bets
There are two value bets available in the Premier League betting coupons this weekend:
Everton vs Watford – Everton have been so bad they fired their manager last week while, Watford are dangerous against inconsistent teams so:
Watford to win 2-0 at 19.00 looks like value.
Southampton vs Burnley – Burnley's manager has been linked with Everton and a Burnley win @ 5.50 is certainly possible.
Burnley to win 2-1 @ 19.00 looks good to us.
Other bets:3 point Double of Watford and Burnley to both win.
Scorer Bets
Chelsea vs Manchester United – the big weekend game
*Chelsea to win 1-0, 2-0 or 2-1 and Morata (Chelsea) to score at anytime in the game is 6.00
Man United to win 1-0, 2-0 or 2-1 and Lokaku (Man United) to score at anytime is 6.5
*Lokaku and Morata to BOTH score at any time is 5.00
Man United to win 2-1 and Lukaku to score first is 41.00, at any time is 17.00 and to score last is 41.00
Chelsea to win 2-1 and Morata to score first is 36.00, at any time is 15.00 and to score last is 36.00
*recommend
Fun bets
West Brom vs Man City
West Ham vs Liverpool – West Ham to win 4-3 is 101.00
West Ham vs Liverpool to draw and the match has 3 or more goals is 10.00
Milner (Liverpool) to score first and last is 51.00 – this could happen if Liverpool win 1-0 and Milner scores (if he is playing he often takes the penalties)
Note: Enjoy your betting and bet responsibly which means NEVER bet more than you can afford.
Premier League this weekend's matches
Saturday 4th November
Stoke City
15:00
Leicester City
Huddersfield Town
15:00
West Bromwich Albion
Newcastle United
15:00
Bournemouth
Southampton
15:00
Burnley
Swansea City
15:00
Brighton&Hove Albion
West Ham United
17:30
Liverpool
Sunday 5th November
Tottenham Hotspur
12:00
Crystal Palace
Manchester City
14:15
Arsenal
Chelsea
16:30
Manchester United
Everton
16:30
Watford
*UK Time


All odds are from William Hill.
Good Luck!